What Is Unmanaged Hosting
Hosting is one of most important parts of any internet business. Giving your website solid foundations is just one of the many reasons it's important to choose the correct service.
In addition to the technical prowess of a host's servers, things like additional services and the level of customer support they offer are just as important. It's safe to say that a good host will take a huge hosting burden off your shoulders whereas a bad host — or even a relatively poor choice in hosting plans — can throw a pretty large wrench in the works of your site.
Unmanaged Hosting Explained
Unmanaged hosting is a hosting plan with no (or very little) support provided by the host company. With unmanaged hosting most of the time you will receive a blank server with default operating system installed on it. This means that you'll then need to install any necessary software you may need by yourself.
The reason it's referred to as "unmanaged" is because the hosting company itself doesn't provide any support or carry out any management tasks on your server. Simply put - If you want something done, you have to do it yourself. The only thing the hosting company is responsible for is to make sure you server is online 24/7.
What Should I Expect When Purchasing Unmanaged Hosting
When you purchase unmanaged shared or reseller web-hosting, you should expect to receive an email from your company providing you with the details of your hosting package. A good email should include:
The URL to your webhosting account
DNS Servers
URL to your client area, where all relevant information regarding your account would be found
Instructions on where to locate your username and password for your web hosting account. Seding passwords via email is considered a bad practice. Passwords should never be transmitted via email.
When purchasing unmanaged vps or dedicated server:
URL to your client area, where all relevant information regarding your account would be found
Instructions on where to locate all relevant information for your server such as IP address, root or aministrator password, KVM information if applicable, etc..
Once you have obtained your info for your new account, you should now be able to login and begin your work. If everything is provisioned and working correctly on the host side, there should be no reason for you to contact support. Congrats on your new unmanaged service !
3 Myths About Unmanaged Hosting
Unmanaged Hosting Is Unreliable / No SLA

Unmanaged Hosting Is Slow

Unmanaged Hosting Means
No Support or Backups
Which Should I Look For Before Purchasing
Bandwidth allocation - If a provider limits you monthly bandwidth, that might lead to bandwidth overages. Unmetered bandwidth is the way to go.
Type of storrage - Do you get SSD/NVME storage or regular spinning disk. SSD/NVME storage will greatly increase the performance of your server and is the logical choice.
Does the provider own their own hardware or they rent - Always go with providers which own their own gear. This tells the customer that the provider has invested capital which suggest the provider is serious and is here to stay.
Last but not least - Price - The lower the better!
Which Unmanaged VPS Provider Should I Choose
Tough choice. There are so many great providers out there, it might be a bit overwhelming when deciding which one to go with. Our personal choice: Servercheap.NET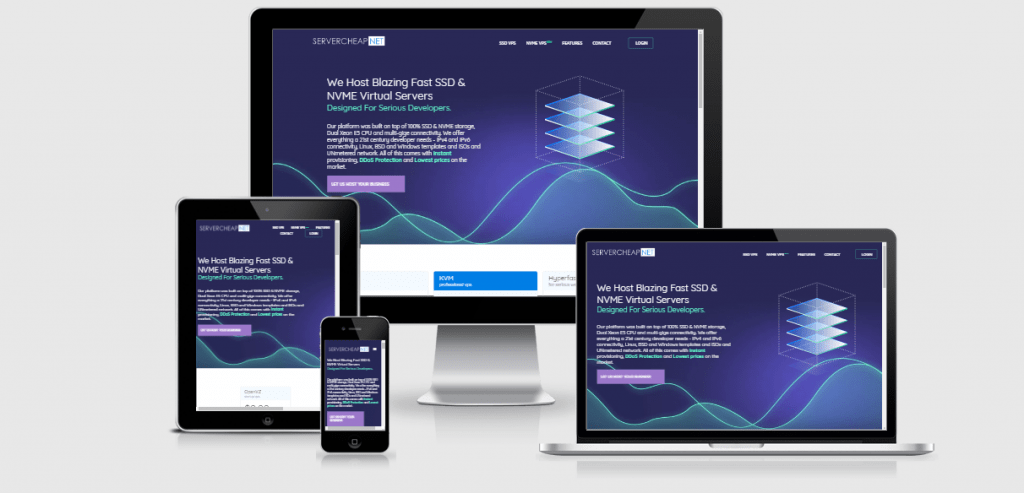 At ServerCheap they keep their business super simple (and also the life of their customers) by focusing on Virtual Private Servers (VPS) and nothing else. They provide unmetered bandwidth, SSD and NVME Storage, as well as free DDOS Protection. This allows them to specialize and be experts in VPS. They now also provide the ultimate performance VPS in the form of the top of the range, blazingly fast NVME VPS Hosting.
The pricing with them is most certainly top of the list of the "Pro's" with this company. They claim that they are 50% cheaper than their competition and if you take a look around you will see they actually are! They manage this by owning their hardware and their IPs, therefore they don't need to pay monthly rental fees. In addition, they make sure to have long-term contracts with their vendor and providers, further lowering the amount they have to pay out. As such, You pay less! There are no contracts, all accounts are billed on a month to month basis. You can cancel your server at any time. In addition, you can upgrade or downgrade your service in your customer area. They offer great spec at much lower prices than other VPS providers. They also offer 50% off of your first month on selected servers + other coupons all on their pricing page. Most of their customer reviews are expressing that the uptime and speed are wonderful: often 100% and great stability.
We have been their customer for over 2 years now and can't stop recommending them!
Head over to Servercheap.NET and browse their product line.